From now on there will be a special  MyFitness subscription for youngsters age 12 - 15 for 32 eur/ a month.
Take into account - 
With the Youth Subscription you can attend
all MyFitness sports clubs gyms
Youth classes (on available class list market as "Youth training")
Gym hall with a personal coach. 
For the first attendance, when buying the subscription, you have to come with a legal guardian - one of your parents. 
The club gyms can be attended only in surveillance of the personal coach.  
You can't attend classes that are not marked as "Youth training" classes.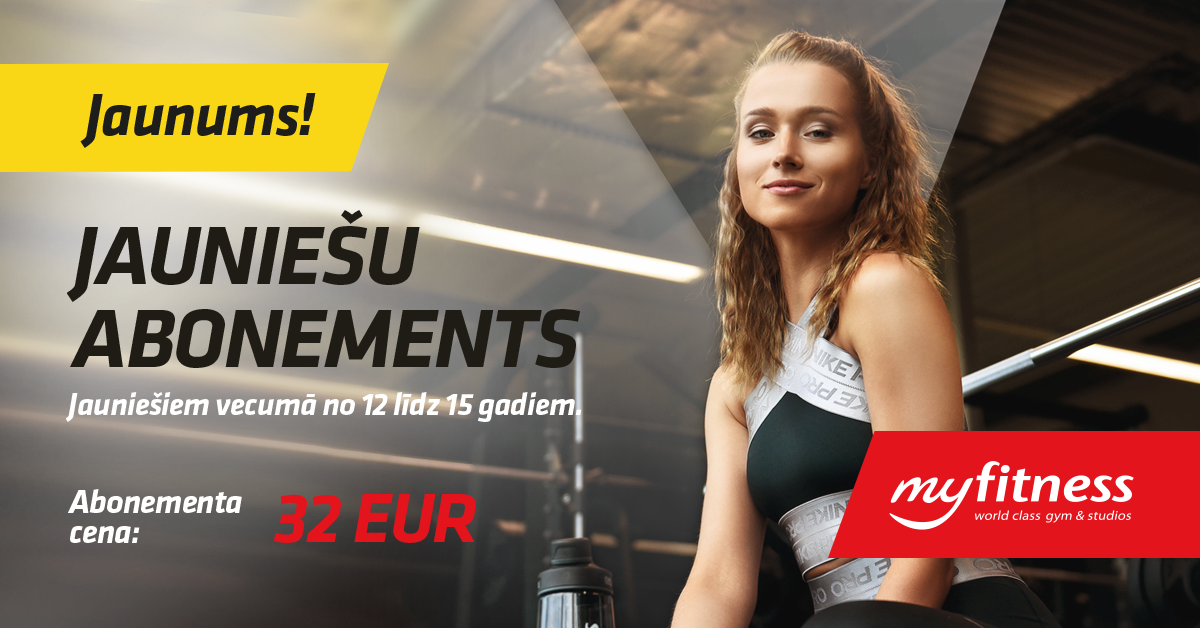 To the shop section