Safe and convenient prepaid parking lot in two levels is available under the Galleria Riga shopping center. Access from 67 Dzirnavu Street. The parking is available 24/7.
Prepayment is required just right after parking the car. Pay with:
Mobilly app
by activating Mobilly Automatic payment
or by bank card in the pay-machine on -1st floor
On Saturday and Sunday, 1 hour in the parking lot for free! Use of the parking lot for one hour free of charge is available no more than once a day.
Mobilly parking tariff applies also to drivers while ev is charging.
If you regularly use the parking lot – buy a monthly permit for your car or motorcycle. 
If you have any questions, please contact Mobilly: call 1859 (+371 22001859) or via e-mail: info@mobilly.lv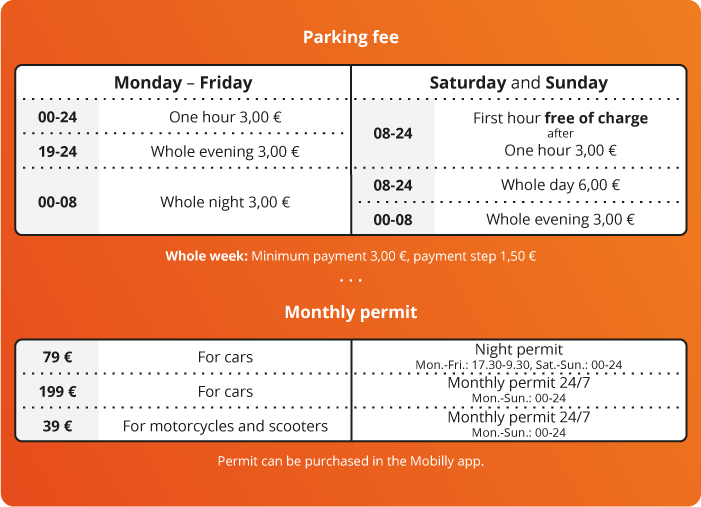 Terms of the parking lot use are available HERE