Special offer until 31 May 2021 – Saturdays and Sundays free of charge (08.00 – 24.00). To use the free parking lot, please enter your car registration number in the cash register or use Mobilly, EuroPar ko RigaCard app.
Prepaid 24/7 parking lot in two levels under the Galleria Riga shopping center is accessible from Dzirnavu Street.
Prepayment is required just right after parking the car. Pay with mobile apps (EuroPark app, Mobilly app, RigaCard app) or by bank card in the machine on -1st floor
Galleria Riga parking is managed by EuroPark. 24/7 operator call centre: +371 67324508 and info@europark.lv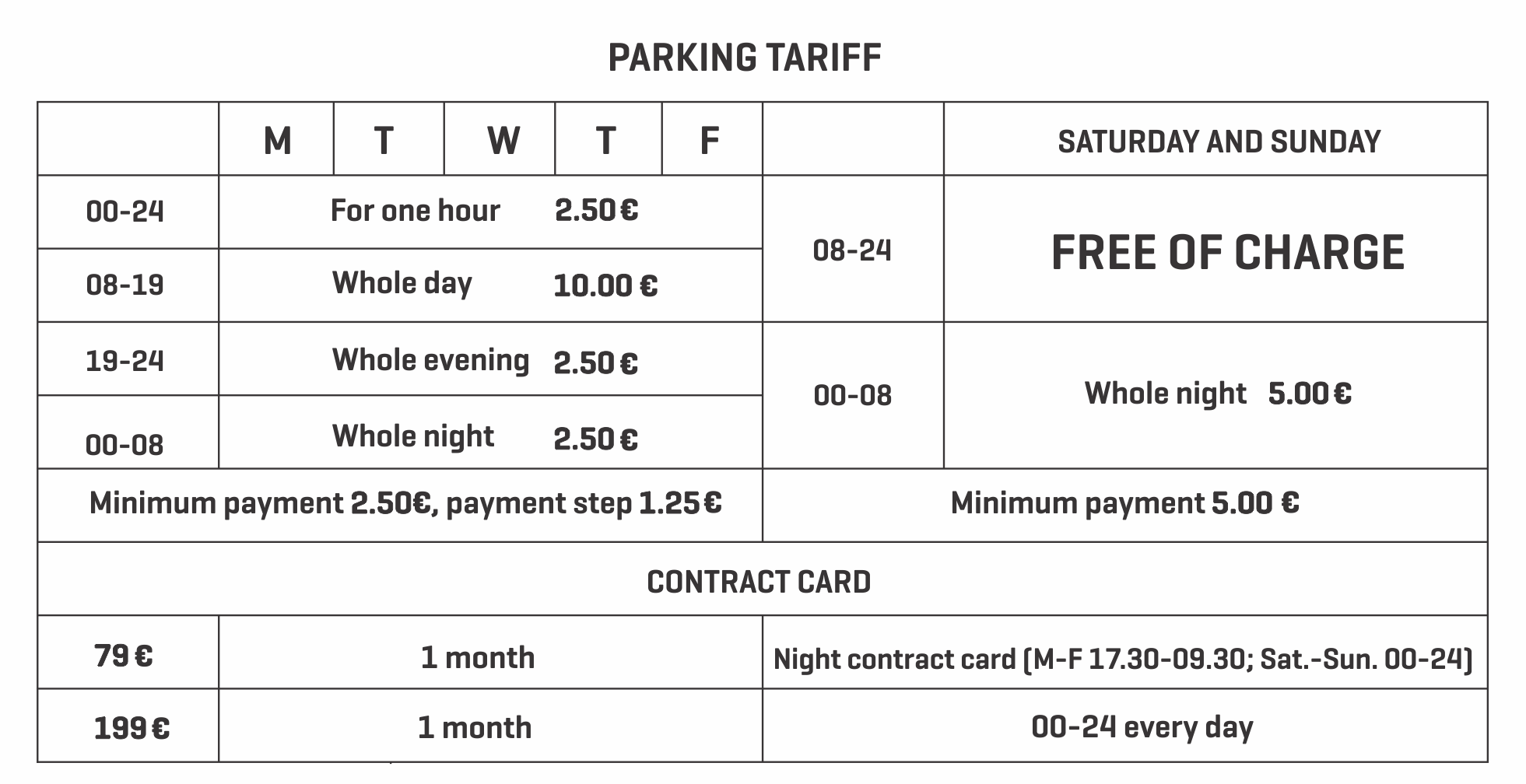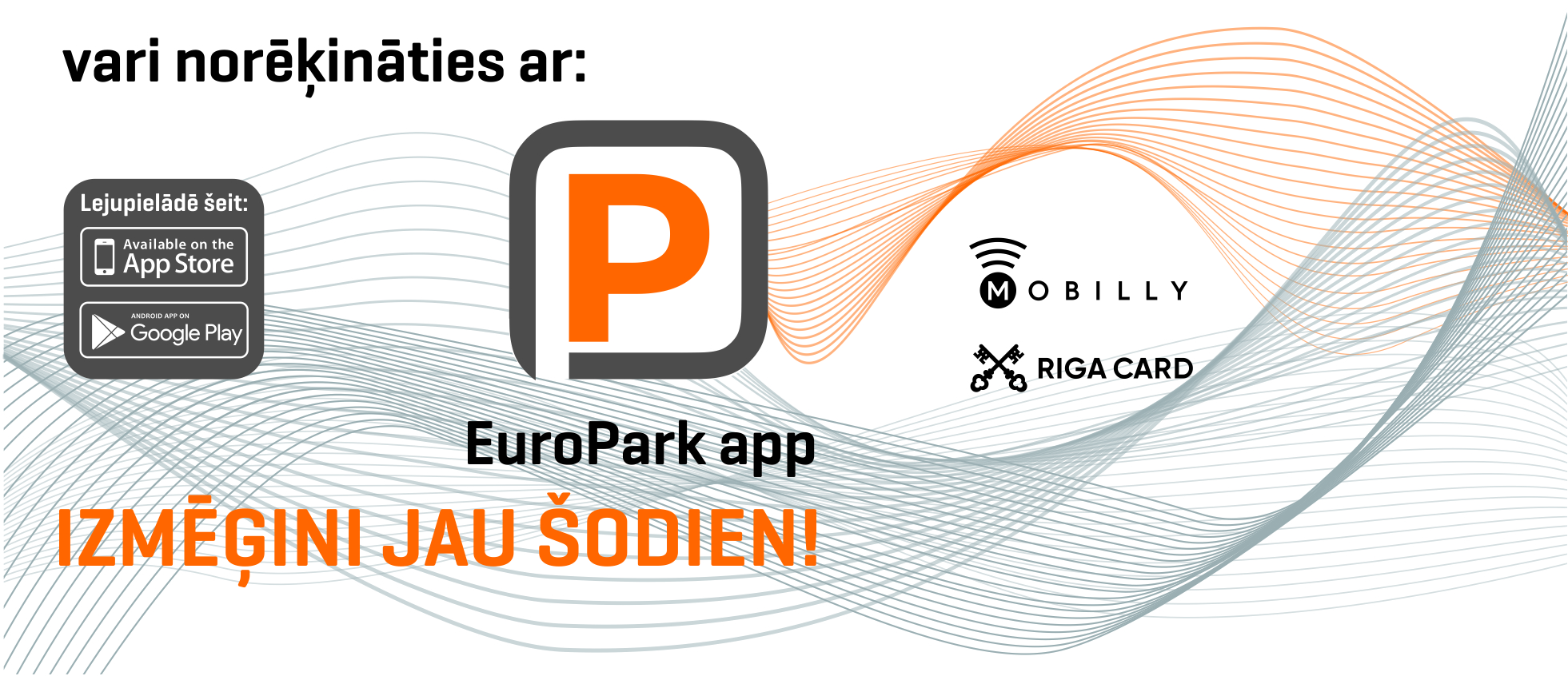 Full parking usage rules are available here.