Entrance from Dzirnavu Street. Payment by card or in cash in the parking before leaving the premises.
Ph.: +371 67324508 info@europark.lv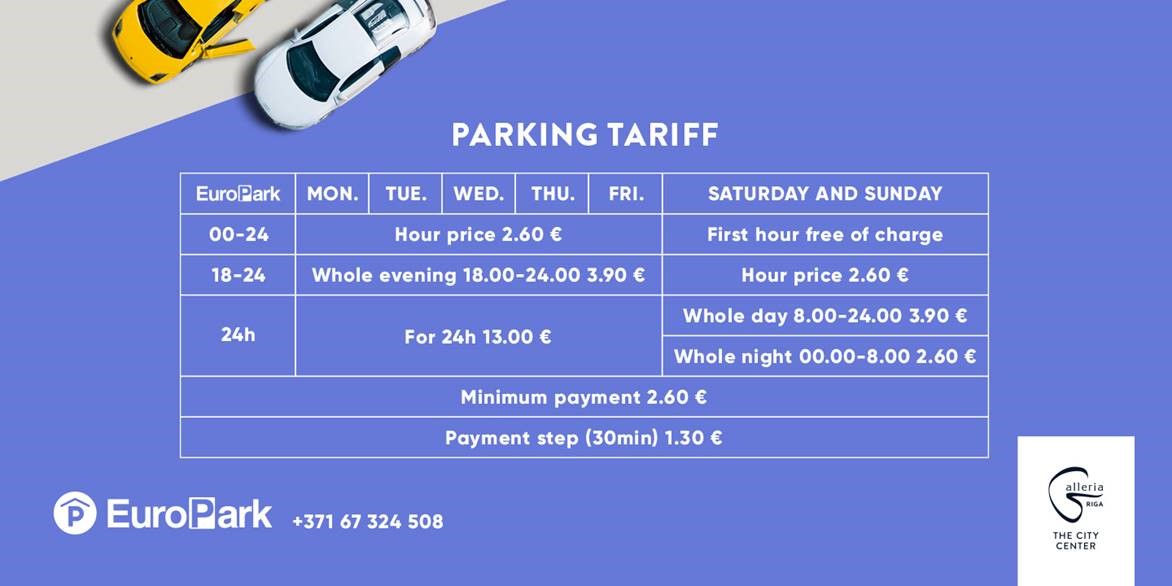 Shop at certain stores and get a car park discount (1h)!

List of stores providing the discount is available below. How to get the discount:
Upon driving into the car park, take a car park ticket.
Park your vehicle in the parking and use the stairs or elevator to enter the s/c Galleria Riga.
If you see the sticker on the facade of a store, it compensates car park charges in the amount of the first hour.
When paying for a purchase in the store worth the set minimum sum or more, show your car park ticket.
The cashier will give you 2.60 EUR discount on your purchase which is equal to the charge for one hour's parking.
Pay for the use of the car park in the car park!
Stores list providing the parking discount