Suitsupply Black-tie package  779 EUR (regular price 871 EUR)
Prepare yourself for a party season with Suitsupply!
Suitsupply Black-tie – an impeccable quality suit for any body type, as well as elegant accessories. Choose a suitable size jacket, pants, shirt, shoes, as well as an elegant bow tie.
The black-tie set is available in black and navy blue.
The only Suitsupply store in Latvia is located on the 2nd floor of Galleria Riga, 67 Dzirnavu street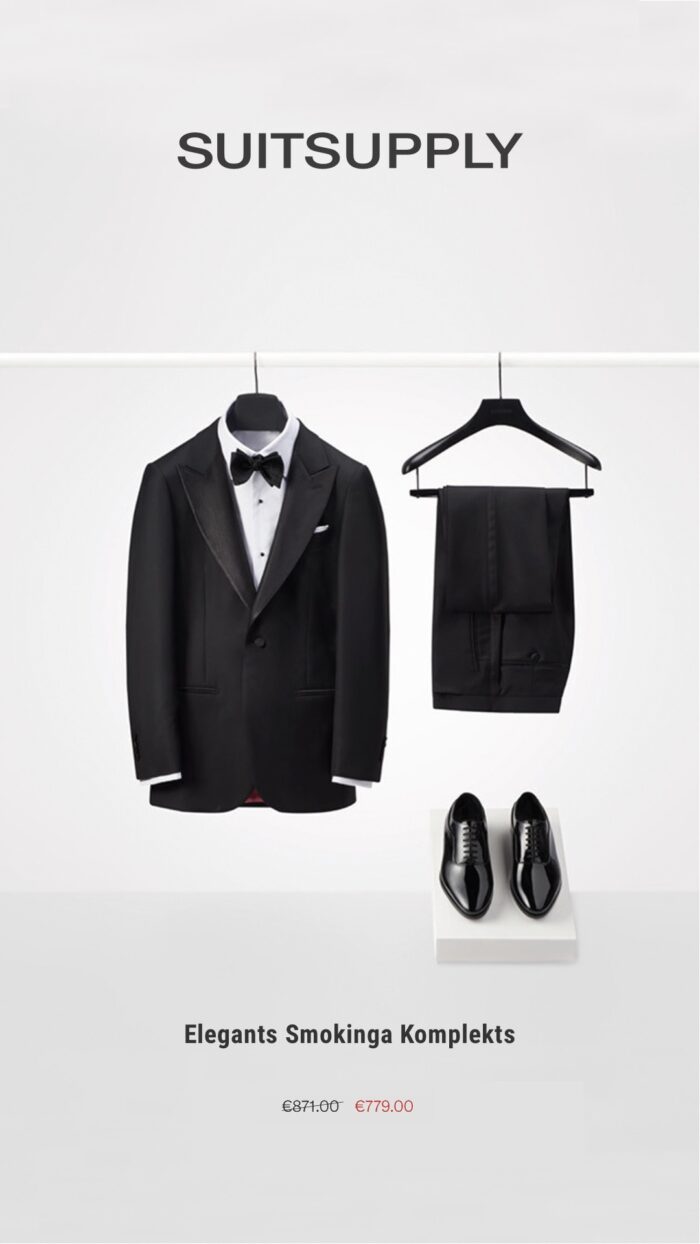 To the shop section