Showroom INTRO is changing the exposition
29. August, 2019
The showcase "EKA x INTRO #freshblood" of Estonian Academy of Arts' young talents is over, and on the ongoing setup there are high quality clothing complimented by elegant nordic accessories in Showroom INTRO.
Currently, in showroom Intro you can see and try on following brands:
KUUL DESIGN (@kuuldesign) – Urban style in it's highest quality – with highest rank GOTS and oeko-tex certificated the materials are customly vowen in EU. Qualified tailors sew the pieces together. All this to offer the best experience for a simple but yet so timeless white T-shirt.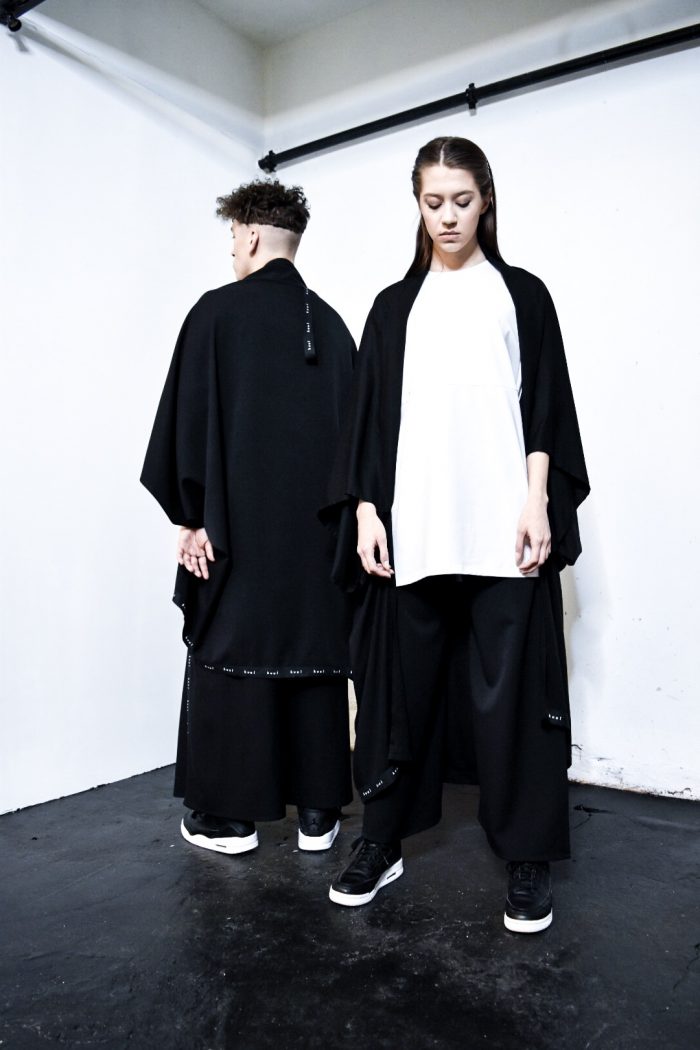 BE-WITH (@bewithclothing ) – Did you know that it is scientifically proven that one hug per day will improve mental well-being and psychical health? This Latvian brand be-with keeps it's collection very limited. This way pieces are designed to the fullest!  All textiles are eco-certificated, collection sewn in Latvia. By the way – the special pocket for encouraging the closeness has patent certification by EU IPO (EU Intellectual Property Office).
DACE BAHMANN (@dacebahmann) – A Latvian hip brand with couture touch, quality materials in limited editions, feeling of being the queen of the party. If interested in one-of-a-kind piece  – this is the brand to look up!
MOCO SOCK (@mocosock) –  instead of a pair – a threesome to offer!  Mix and match the trendy colours and replace missing sock.
AGNES VESKI (@agnes_veski_jewelry)– The fragility hand in hand with the vigor, so timeless and so trendy: silver earrings, necklaces and brooches that are created by using real moss. Therefore every piece is unique and made one by one.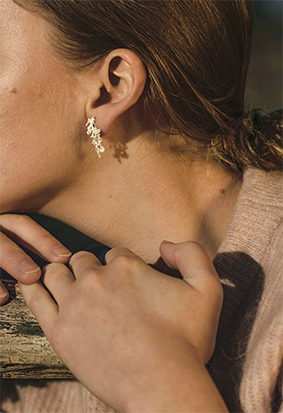 LUMMUS (@lummusjewellery) – A collection by almost 100 years old respected producer of gold and silver jewellery, silverware, silver and silverplated home accessories.
LISA KROEBER (@lisakroeberjewellery) – If you have a minimalistic style, but looking something for standing out, a splash of colour or a piece that would "do the talking" – these jewellery pieces have effect and speak about peaceful confidence.
Showroom INTRO represents various brands from the Baltics. Open for viewing and bookings Tuesday to Friday at 13:00 – 18:00 in Galleria Riga, 4th floor.